3 July, 2015
Race for Life 2 x 10k this July
Hi and thanks for stopping by my blog today!
In just a couple of days, on July 5th I will be running the 10k "Race for Life" in Newbury.
A couple of weeks later, on July, 19th the same distance, but in Hyde Park, London.
If you're not from the UK, you might not be familiar with "Race for Life".  It's a series of fundraising events for women only, organized by the charity Cancer Research UK. There are a few different distances to choose from; 5k, 10k, Half Marathon, Marathon, as well as Pretty Muddy 5k/10k (an obstacle course). The first "Race for Life" event took place 1994 in Battersea Park, London. Race for Life has continued to grow year on year and is now one of the UK's largest fundraising events; this year over 300 different events will take place across the UK. Since Race for Life began 6 million participants have raised over £493 million!
Impressive figures indeed, but sadly the war on cancer is far from won; each year globally, about 14 million people learn they have cancer, and though many types of cancer, thanks to research, now can be cured, 8 million people still die from this horrible disease ever year.  Just imagine how many people are left behind, heart-broken by the passing of their loved one…

We have all probably crossed paths with cancer in the past, and will unfortunately continue to do so in the future, but history shows that IT CAN BE BEATEN. Cancer Research UK's vision is to beat it sooner; in the 70's less than a quarter of people with cancer survived, now the survival rate is about 50%. The ambition of Cancer Research UK  is to accelerate progress and see survival rates climbing up to 75% within the next 20 years.
Now that's something worth fighting for, don't ya' think?!
I sincerely hope that you will support me in supporting Cancer Research UK.
I've put together a delicious Pink Candy with laces, flowers and papers from the LLC store (for product details please see the Inlinkz collection below).

Retail Value for all this pink yumminess is over £50!!!
To enter my Race for Life 2015 Candy,  please click the button below to visit my JUST GIVING FUNDRAISING PAGE and donate.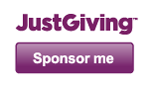 Then come back here and enter your details in Inlinkz below.
If you don't have a blog you can still enter; please link back to this blog entry when linking up in Inlinkz.
I'm kindly asking for £3; if you can spend more then please do so!
All the monies will go to Cancer Research UK and enable them to carry on with their invaluable work.
This candy is open to crafters worldwide and will stay open until July, 31st.
Many thanks n' Hugz,